Hey You!
Hey You (Mondkopf Remix) - Pony Pony Run Run More French fun.  Popped into my feed today.
I'll be back
I'm so sorry that I'm been MIA.  I might play some MIA next time. See you soon!
Holidays are coming
Nas and Del Shannon get together like Bowie and Bing. Gemini (Pilooski Edit) - Del Shannon Made You Look (ESTAW remix) - Nas
Civics
Power Sergio - Jensen Sportag It's All True(Escort Extended Remix) - Tracey Thorn Placid Mind - Will Baxter
Human Weekend
I was so excited to find out about this collection of Human League Dare album dance remixes I've decided to share my newest download in its entirety. I can't believe I've never seen this anywhere. Duh. The title of the post refers to my intention that I put this up before this past weekend. Oh well. 01. Hard Times (League Unlimited Mix) 02. Love Action (League Unlimited...
Dancing White Horses
Sleepyhead - Passion Pit Ride A White Horse (Serge Santiago Re-Edit) - Goldfrapp Risky Dancing by Alvy Singer - Parker Lewis I'm Good I'm Gone (Lykke Li cover) - Friendly Fires Clocks (Röyksopp Mix) - Coldplay Coldplay? Yes I like the Royksopp Mix but then here's some Depeche to make up for it. Strangelove (Pain Mix) - Depeche Mode
What Else But Sweet Sunset?
HAPPY OBAMA! Tracks that describe what I'm feeling. Sunset Blvd (CSK OK remix) - Pacific! What Else Is There? (Thin White Duke Mix) - Royskopp Sweet Child of Mine ( Mylo Edit) - Flat Pack
Flying Down to Rio
Have a great weekend. Virginia Plain - Roxy Music Big Fat Rio - Jimmy2sox + U-GO-B Number Our Days - Max Tundra Kidzz - Nid and Sancy The Arc - Chad Stuart & Jeremy Clyde
Weird Tapes
Posted these without even playing it all out! I think I just need this entrancing and offbeat disco loopy stuff today. Trust me, it's good. My Babe Walk - Weird Tapes Glorious - Weird Tapes The Heavens - Weird Tapes
Canadian Thanksgiving Playlist
The Canadian Thanksgiving Weekend is here! Two of Hearts - Sue Gatlin Disturbia (DJ Weekend's Party Alarm Remix) -Rihanna The Songs I Didn't Write - Creaky Boards Deceptacon (DFA Remix) - Le Tigre Set Adrift On Memory Bliss (Extended Version) - PM Dawn Baker's Dozen - STA Baker Street (Extended Mix) - UnderCover
Dreams Stay with You
In a Big Country - Big Country
Power Girls
I'm Back. Breaking It Up (Punks Jump Up) - Lykke Li You've Got the Love(M Vogel & Lordenzo 'I Know' Remix)
Flying West for Vacances (I Can Do)
I'm flying west to Nanaimo for a family vacation so I thought I'd leave you with some Hall & Oates 12" Extended Mixes. I think it's good flying music. I Can't Go For That (No Can Do) (Extended Club Mix) Kiss On My List (Unreleased Dance Mix) Say It Isn't So (Special Extended Dance Mix) Family Man (Extended Dance Mix) Maneater (Extended Club Mix) ...
Like a Child I Hear & Believe
Hear & Believe - The Bodies Obtained
Feel the Hopeland
From Wasteland to Hopeland. Baba O'Reilly (SebastiAn Remix) - The Who Back To Heaven (edit) - Number One Ensemble I Feel Love - Usha Uthup This is one is very Justice-y but I really like it: Stand On The Word (Distort Remix) - Keedz Then I discovered the original which is amazing! Stand On The Word - Joubert Singers I love blogs.
Dreams I Need, Dreams I Want
Divine (Midnight Juggernauts Remix) - Sebastien Tellier Kilometer (Jack Tennis Remix) - Sebestien Tellier Sexual Sportswear (Donovan Remix) - Sebastien Tellier Supervision - Mladen Franko Walking On A Dream (Sam La More 12" Remix) - Empire of the Sun
Swedish Weekend
Will probably be busy this weekend.  So I thought I post a bunch of Swedes. Should last you for awhile. Smedby - Gentle Touch Once you used to - Gentle Touch Business Girls - Le Sport It's Not the End of the World - Le Sport I Comes Before U - Le Sport 1987 Stop Being Perfect - The LoveKevins Private Life of a Cat - The LoveKevins Tamagotchi Freestyle (Radio Edit) - The...
works for me
Works for Me - The Twelves
Regal Inspiration
Please - N.O.S. Happy Rabbit - Breakbot Embrace ft. Ladyhawke (Fred Falke & Miami Horror remix) - Pnau Don't Rush Me - Jean Grae Distraction - Melee Beats Solid Gold - The Golden Filter
Time to Excuse My Heart...
Time to Pretend - MGMT No Excuses - Air France Somewhere in my Heart - Aztec Camera RIP Century Jewellery.
White Winter Hymnal What else can you do but...
Today is the Day
Risky Dancing - Alvy Singer Here In Your Arms - HelloGoodbye Three Little Words - FrankMusik
Depths
Thank You Caroline - ??? Business Woman - Minitel Rose 
The Air We Breathe(Prins Thomas Mix) - Figurines *** Take On Me (Extended 12" Mix) - Aha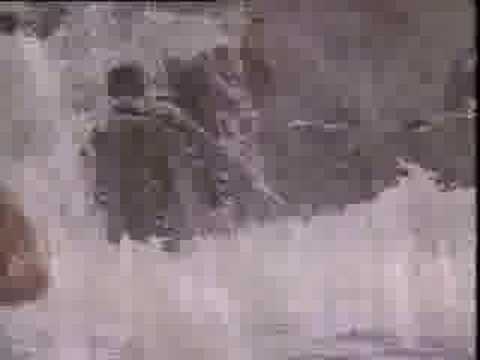 The Storm Before...
Dum Di La - Eedio *** I Wanna Be Your Lover - La Bionda *** Domino Dancing (12" Mix) - Pet Shop Boys Tumblr is sucking out my flash embeds.
I'm BACK
Sorry kids, to leave you without a dope track to step to….. But I've been busy. My son's birthday, Obama and the WWDC, you know what it's like. Tumblr is acting funny with my flash audio players so it'll have to be links for now….. We Should Be Believing (Sta Remix) - These Electric Lives *** Back of the Van - Ladyhawke *** One Girl Rumba -...
Ladies and Gentlemen
Poor Patrick Swayze! He's 55 you know and battling pancreatic cancer. I love ABBA. Buzzin(Villians Remix) -  Shwayze *** Light of Love - Music Go Music
Here comes the hot
  To inaugurate summer (coming) I've decided to start with this Bill O'Reilly remix which I wouldn't normally do. But I found it funny when I first heard it.  Of course, soon to be annoying… Do it Live - Bill O'Reilly  *** Some travel beats… as we all like to travel in the summer…. That's not my name (Kasper Bjorke Remix)- The Ting Tings ***...
Chicos Y Chicas
For my Latin friends…. Dance (ESG Cover) - Los Super Elegantes  *** TranspiraLo - Panico
Victoria Day
I always forget about Victoria Day. To celebrate, some unrelated tracks: Another version of the Daft Punk track.  I'm envisioning these guys busk this out in Amsterdam for college students.    Digital Love   *** The college students decide to take a train to Paris. Paris is Burning(Alex Gopher Mix) - Ladyhawke   *** Somehow they got lost…  Space and the Woods - Late of the Pier ...
Mother's Day
Happy Mother's Day! Big Love - Fleetwood Mac
Sick Days
Everytime I'm sick I feel like posting a song that's sounds like it coulda been from a John Hughes soundtrack.  That's 80s John Hughes of course.   Goodbye Horses - Q Lazzurus Everyone's sick but we're on the mend. Something New (Galactic Version) - The Black Ghosts vs Lindstrom Tumblr post interface has some problems with Firefox I think…. 
1 tag
Beaufort
  Two Beaufort related tracks today.   Fuck the Google and   The Girl in Byakkoya (Beaufort Remix) The first has two of my favourite things; Christopher Cross' Ride like the Wind sample and Google. The second is a remix by Beaufort and it's absolutely entrancing. Also I like 'Beaufort' as an artist name. Sounds like an appliance. 
  Shoulda Been Born to Be Bond Theme Performers....
1 tag
Born Not to Run - Rigas
I have been raving about the Swedes for awhile. This one comes courtesy of The Swedish Model website, a consortium of music labels. Born Not to Run - Rigas  
This morning we dropped off our son at daycare. I...
1 tag
  OK, back to one track a day. I keep meaning to...
1 tag
Amends
Ok, lost the post but it's up again… The original post is about making amends for having not posted in awhile, I thought I'd post a bunch of remixes and covers that caught my ear recently…. Maybe I didn't tell you…. Always On My Mind 08 (Deep Factory Private Anthem Mix)- Pet Shop Boys  Dankiness… Hendrix - Soft Cell  Joyful Karoake…   Digital...
1 tag
2 Songs About the Girls
Business Girls - Le Sport Le Sport are a faboulous team from Sweden, of which I'll post more songs from in the near future.  The French swung it in '07 but Sweden will rule in '08! Girls - Walter Meego Another bouncy one from Walter Meego. Sorry I haven't posed in awhile, I hope to amend that in the near future.
1 tag
Finally, a good copy of that track by that...
1 tag
I rode a BMX bike briefly but decided to switch...
BONUS TRACKS
Here are some Bonus Tracks + the remix of Hail Social's really great No Paradise. No Paradise (Hot Pink Delorean Remix) - Hail Social Marrishy Sax - Loud Pipes Radio Ladio (Mac 3000 Remix) - Metronomy ================================
  No Paradise - Hail Social This my number one...
I remember when the The Incredible Hulk was...
  A HiJacked version of Next of Kin. Not bad. But...
Been sick for the past week but I got better...